Jim Laubach with his 22″ hybrid striper.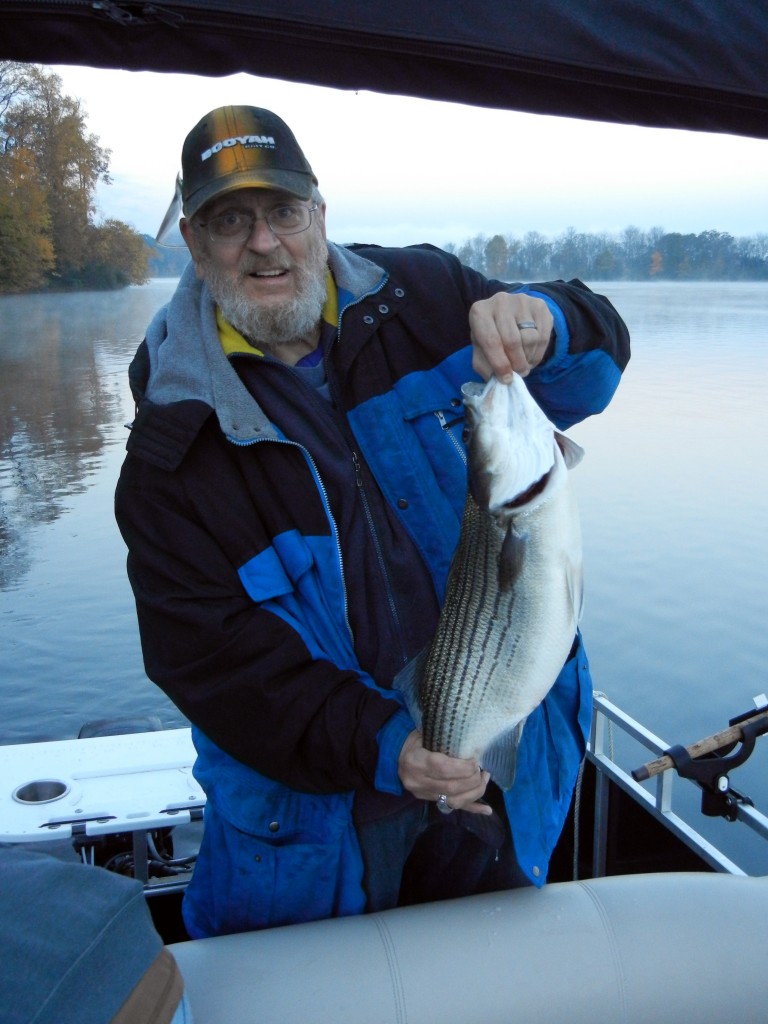 I caught this striper during a 4-hour jaunt Oct. 20 toLakeNockamixoninBucks County,Pennsylvania. We got there at 6:30 a.m. and I caught it about 7:00 a.m. We thought that was a good omen for the day and that we'd catch a lot more. But as it turned out the only other action was a big largemouth that flipped the hook on my son when it leaped out of the water, and a 10-inch smallmouth my son-in-law caught near the end of our stay.
It was a catch-and-release. I caught it on a large shiner while we were trolling along the shore, by a 65-foot dropoff (my favorite fishing spot there). Not exactly a monster, but it's a difficult lake to fish and beat coming home with nothing!