Gigantic White Sturgeons
Pictures from July of this year.  Taken on the Fraser River near Chilliwack, British Columbia.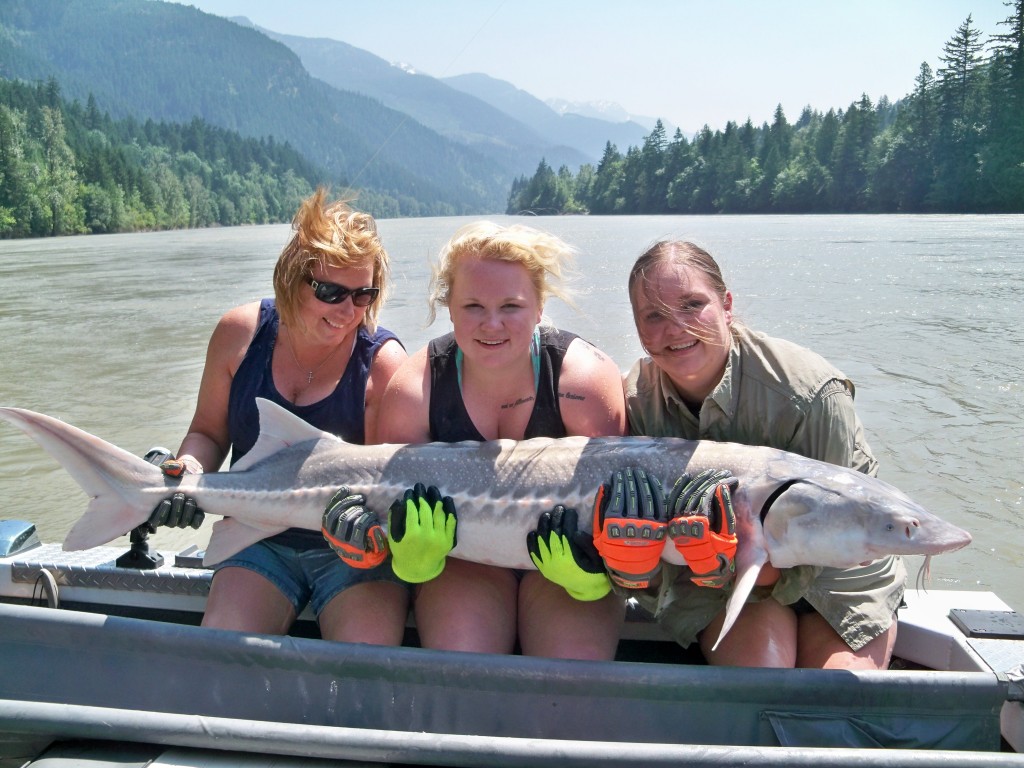 Brandi Deno at the head of a 6 foot 4 inch white sturgeon with her sister, Moriah and mother, Kyle Deno at the tail.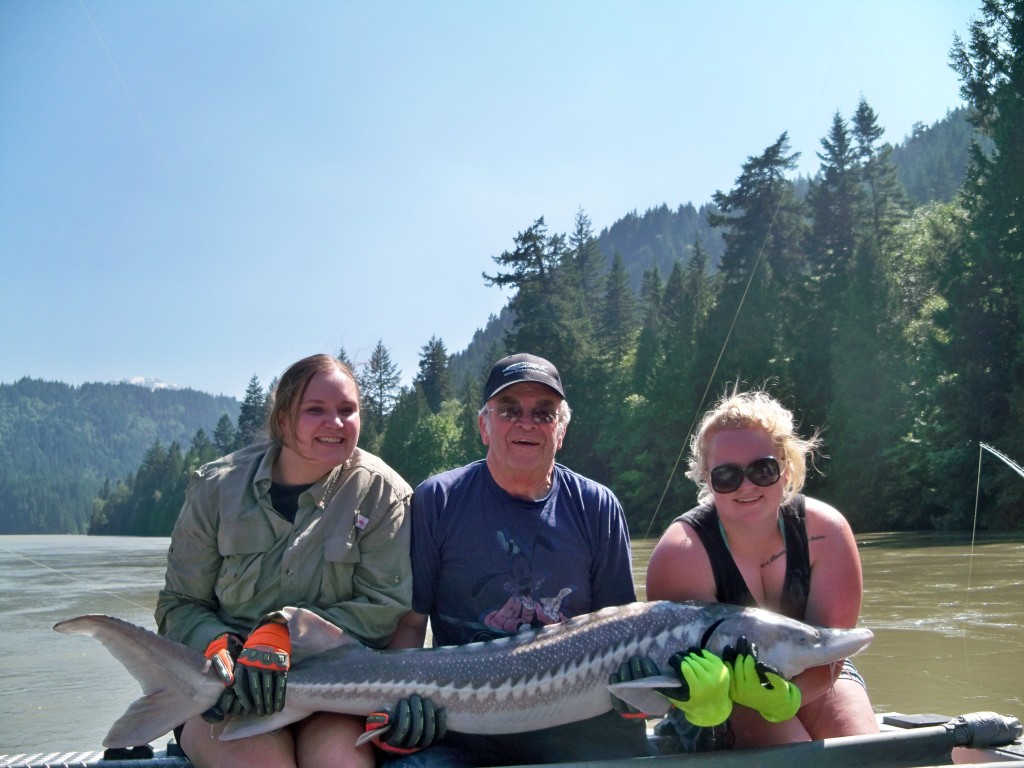 Moriah Deno at the head of a 5 foot 10 inch white sturgeon with dad, Dick Deno and sister Brandi Deno at the tail.
Family Fishing Fun!
"My wife and I have fished the Fraser River in Chilliwack, BC with Great River Fishing Adventures and owner Dean Werk since 2004.  Our family best was caught a couple years ago by my wife, Kyle at 8 feet 8 inches weighing in over 300 pounds.  Every year, we catch many white sturgeon over 7 feet in length.  These sturgeon are jumpers and during a normal retrieve, they will stand on their tail 3 or 4 times.  It is an adrenaline rush that can't be explained unless you try it.  All catch and release and, remember, it is a tradition to 'kish' your fish on the head and thank it for the fight.
This trip was the first time our "kids" have gone with us.  Now they are hooked and will be going again.  Take a kid fishing……….the rewards are great!!"
-Dick Deno
Black River Falls, WI